Once you start preparing your own cosmetic products, you won't be able to stop. And when it comes to sunscreen I do about 3-4 kinds/summer. I try different recipes and I use them all. If you want to do so, my advice is to prepare small quantities. You might get bored with some (like I do) and it's a shame to throw it away if you don't use it all.
There are plenty of ingredients you may use: butters (shea, cocoa, mango), oils (coconut, sweet almond, avocado, olive, sesame, red raspberry, carrot seed), beeswax (for making the sunscreen waterproof) and sun blockers (minerals like zinc oxide or titanium dioxide). Some of the oils and butter also have SPF: shea butter and coconut oil – 4-6; red raspberry oil – 25-50; carrot seed oil – 35-40; zinc oxide – about 20 (depending on how much you are using).
If you want a scented sunscreen be sure you avoid citrus essential oils. They are photo toxic and may cause skin burns.
You Will Need:
1/4 cup grape seed oil
1 tbsp beeswax pastilles
5 tsp zinc oxide
1/2 cup distilled water
3 tbsp aloe vera gel
10 drops strawberry extract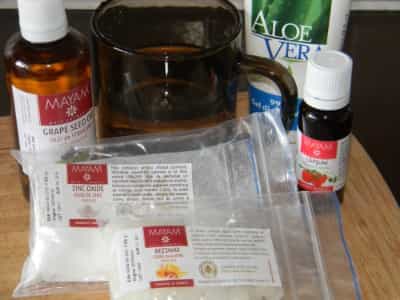 Directions:
1. Add the beeswax to a glass jar.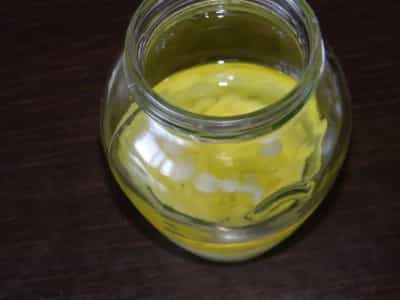 2. Melt the beeswax over low heat by placing the jar on a pan with hot water.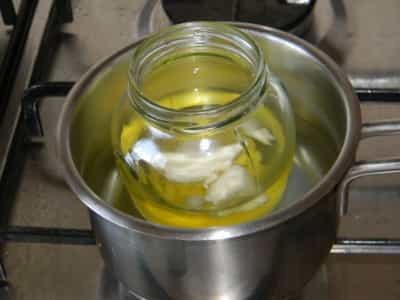 3. Add the oil and stir well.
4. Mix in the strawberry extract and the zinc oxide. Make sure you don't inhale the powder and that is evenly distributed.
5. Combine the distilled water and the aloe vera gel and heat them in a small pan. The mixture has to be slightly warm.
6. Add it slowly to the oil mixture and whisk well.
7. Pour everything in a dry container and let it cool.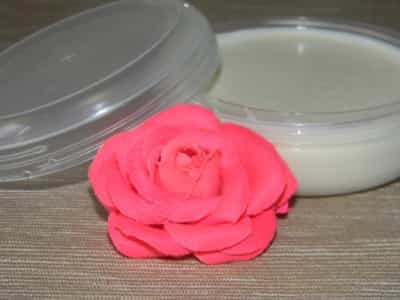 When going to the beach apply the sunscreen as often as needed, mainly after taking a bath.