I always used a name brand lotion for a sensitive skin on my son. Unfortunately, the lotion costs the same as pampers! Since our ER visit I have used pure extra virgin coconut oil as a quick after bath massage to help avoid scars from his tree incident. I love how fast the oil absorbs into his skin but I hate carrying it around with me because I am just as big of a mess as he is.
After making sure of the toxicity of Shea butter and coco butter I decided to make a cream for him instead of the oil and I have to say I am way happier with it. In the long run it costs WAY less than the expensive lotion I used to get him and it works way better. As for avoiding scarring I will have to get back to you on that but jus skin has never been so soft. He even likes to put it on himself now. Hopefully you too can decrease the "lotion fight" with your children and keep a few extra dollars in your pocket!
My son loves this stuff and I hope your kiddos will too. Please remember, do not use essential oils in this baby balm. Essential oils are very potent and may cause harm.
Ingredients
2 T. Coco Butter
2 T. Shea Butter
1 T. Coconut Oil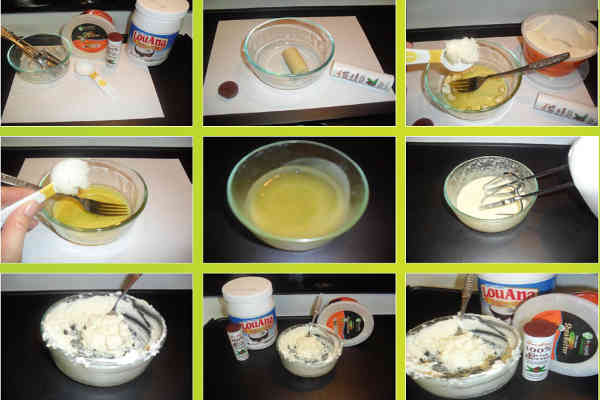 Direction
Start by melting your coco butter. Since it is the hardest ingredient it does need a bit of a head start. You can use a double boiler or 10 second increments in the microwave. Only melt it until it is soft because you still have other ingredients to melt as well. Depending on environmental conditions 4 or 5 ten second increments should do it.
Add Shea Butter & melt for another 2 to 3 increments. REMOVE FROM MICROWAVE!
The heat from the already melted parts of the butters will melt the rest for you.
Add Coconut oil and mix. You can do this with a fork or an electric mixer.
Once all ingredients are melted place bowl in the freezer for about 20 minutes or until the balm is thick but not stiff.
From here you can transfer it to your container OR mix it again with the electric mixer to make it light and fluffy.